Online Mobile and Booking
Click here to get in touch with a CTM representative today.

CTM offers Deem Work Fource, a suite of corporate online booking and management tools your travelers will actually want to use. Deem Work Fource integrates with most expense solutions, making implementation fast and easy.
Deem's intuitive suite of travel booking and management tools are used by more than 50,000 corporate customers. With global content and features, it's easier for your employees to book and manage travel from anywhere in the world. Features including multi-languages, currency conversion, imperial and metric measurements, and even calendar settings.
DEEM Work Fource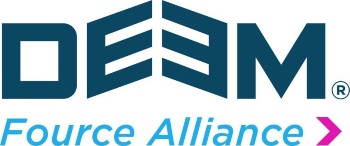 DEEM WORK FOURCE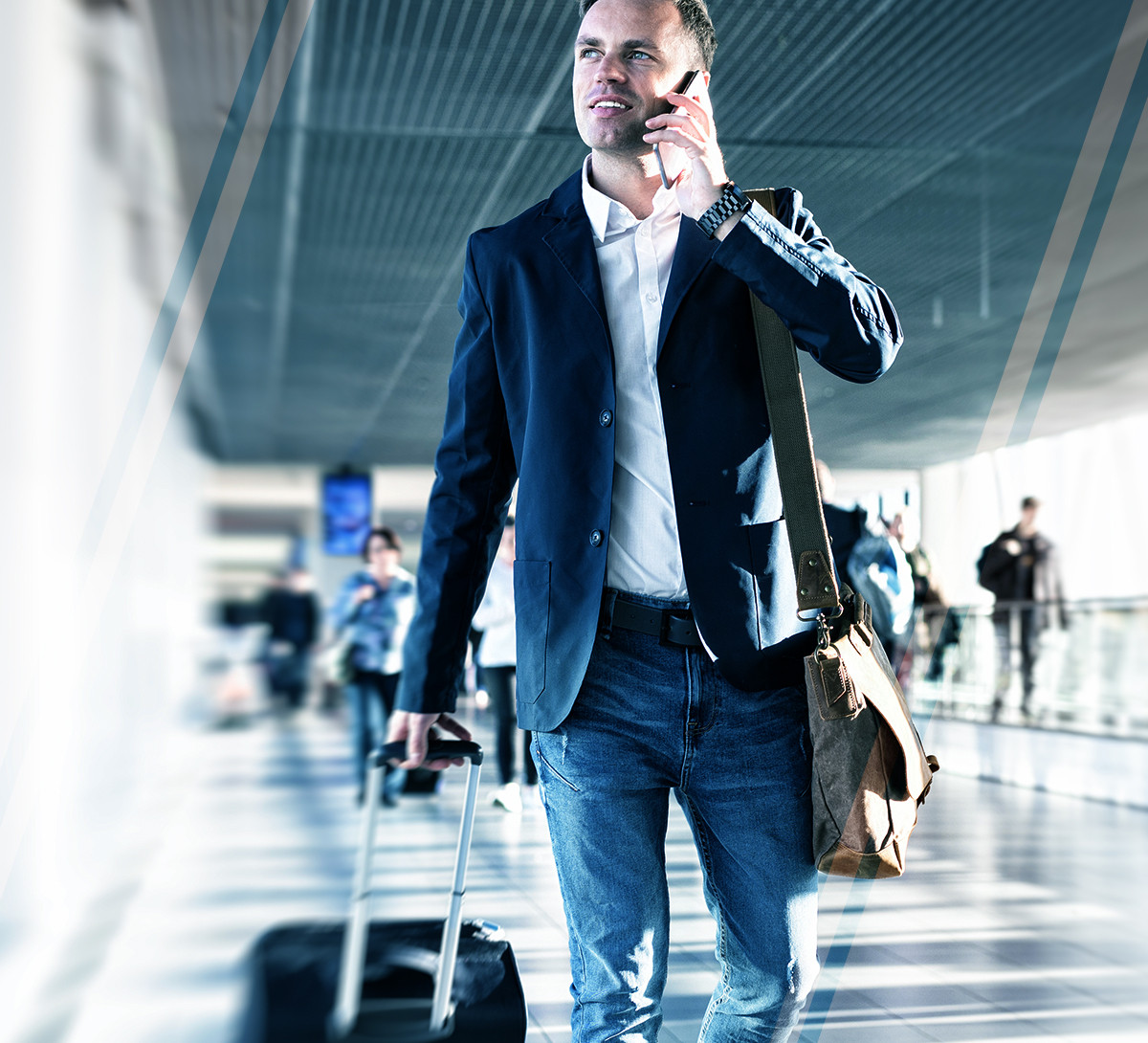 Global Coverage
Deem's extensive integrations and solutions offer travelers options to book and manage travel anywhere in the world. Deem Work Fource is offered in 14 languages and optimizes flight, hotel, ground, and expense options globally.
Deem Online Booking
A modern online booking and management system for desktop and mobile usage which offers content, policy, and approval workflow for travelers, travel managers and travel management companies.
Google ITA Search Engine
Unparalleled airfare search provides more options, in a shorter time frame than GDS-only based solutions. Dynamic sorting allows travelers to find their preferred option quickly.
Intelligent Attach
An artificial intelligence and machine learning technology that predicts preferred hotels for travelers based on history, preference, and +200 million real-time sentiment data points.
Open Expense
A configurable API that connects to any external expense platform such as ChromeRiver, Coupa or Infor.
Automatic Ticket Exchange
A proactive technology that allows travelers to rebook, reuse or refund unused tickets automatically. The tool recalculates complex fares, penalties, taxes and fees for domestic and international flights.
Dynamic Messaging
Allows for customizable messaging, based on individuals or groups. Messages can be assigned to content or behavior, such as out of policy bookings and real-time emergency or weather challenges.
Universal Aggregation
Localized content across the globe including low cost carriers and rail. Exclusive access to Google ITA flight search and Southwest Direct Access.


DEEM Mobile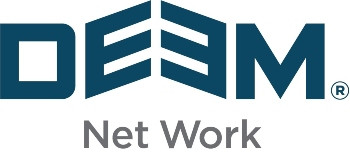 DEEM MOBILE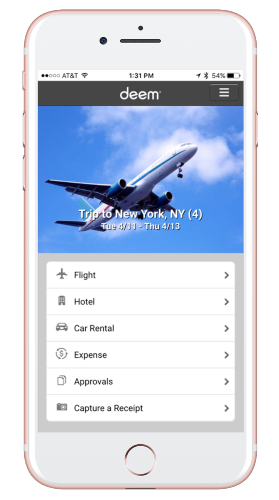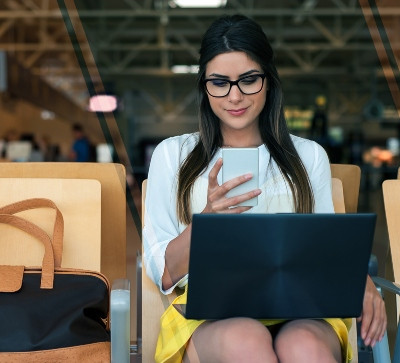 Full Booking Capabilities
Book, modify, or cancel your trip on-the-go.
Pin a Seat
Avoid the middle seat and select your preferred seat within the booking flow.
Automatic Calendar Integration
Itinerary sync with calendar and automatically updates when travel plans change.
TripAdvisor Reviews
Access to TripAdvisor reviews to help select the right hotel.
Dynamic Messaging
Receive automated notifications about changes to itineraries.
Real-time Alerts
Stay up-to-date with notifications on flight status, gate assignment, and baggage claim assignment.
Extensive Content Access
Access to air, hotel, car rental, and car service.
LET'S GET STARTED
Ready to talk to CTM and start saving? Click here to get in touch with a CTM representative today.